Vusion2 LED Craft Light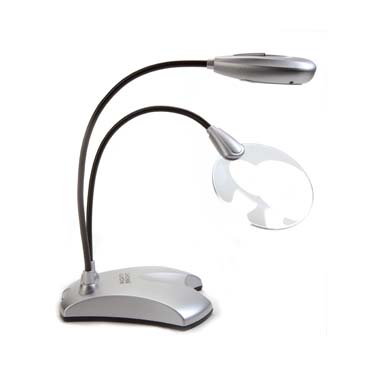 Great for reel repair, fly tying, lure making, gunsmithing and any other close work activity!
Do more of what you love, and do it better, with the Vusion2 LED Craft Light, an inventive light-plus-magnifier. It's about the size of a desk lamp and shows a modern sense of style – it doesn't just fit your craft table, it makes it look good! The base flares out for total stability, and two long, flexible goosenecks allow you to position the teardrop-shaped light head and round magnifier to whatever complementary angles work best for the task at hand.
Six bright white, energy-efficient LEDs
Two brightness levels
Each LED lasts 100,000 hours
Optical grade 3.5" magnifier
2x magnification
Magnifying lens protective cover (included)
Light and magnifier on separate, flexible goosenecks
Precisely engineered optical grade lens spreads light evenly
Arms fold into compact storage position
Large free-standing base with rubber stoppers
48 hours of battery life (low setting); 24 hours (high)
3 AAA batteries (not included)
AC adapter (included)
"The fly-tying lamp is the perfect complement to a portable vise. I tried it
in both battery and power mode and it works just great. It's perfect for
those 16 hour flights to Asia when I want to be productive and tie flies."
Tim Huckaby, Carlsbad, CA
Makes Your Work Area Clearer and Brighter!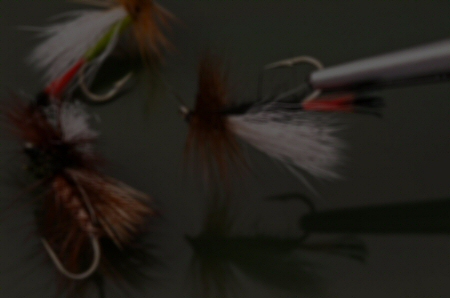 Your Vusion2 will be shipped via US mail. We only ship within the contiguous 48 States of the US.
Disclaimer: All trade names and product names are the intellectual property of their respective owners.